Prague
Escape room review of The Chamber, Prague
The Chamber, being one of the best escape rooms in the world, has some high-quality rooms. The place is easily accessible via public transport and comes with warm and friendly gamemasters.
Rooms we played
Poltergeist (review below)
Dungeon (review below)
Review of Poltergeist
Background: The Poltergeist is advertised as one of the scariest rooms you'd ever play in. And the content on their website tries to prepare you for a super frightening experience.
"Forty years ago in communist Czechoslovakia, a dangerous scientific experiment went out of control. Some doors are just not safe to open. What are you willing to sacrifice to learn the truth?"
Once you enter the mental research facility you will notice that there are no lights, and you'll be given small torches but that might go off anytime due to the paranormal activities in the lab. You'd imagine how can one solve puzzles when there's no light! And you're right. But that'll become the least of your worries in no time. Bwahahaha!
How the game uses light and sound to make you look at a specific place at a specific time, is a feat well executed! And not just that, the game is also designed to use fear and psychology to its advantage.
Just like in the movies, this place scares you with so many creepy elements. Objects moving and falling, unexpected jump scares, recordings of people who are now dead, flickering lights, haunted passageways, and crawling through air vents, to mention a few. But what stood out was how the room uses all these to amaze you and mess with your brain.
Jump scares, dark rooms, and moving objects aside, the room transformed into a new layout, which was in equal parts creepy and impressive.
In conclusion
In our experience, we've played 5 strictly scary escape rooms and this was the scariest of them all. Even after the game was over and the gamemaster took our picture, our excitement and adrenaline levels remained super high! We couldn't stop talking and discussing it for the whole day and we realized why The Chamber stands out when it comes to the quality of its rooms.
Note: Not recommended for children and the weak-hearted.
The Duo's rating
Room decor
★★★★★
Story
★★★★★
Puzzle-Clue connection
★★★★★
Puzzle Quality
★★★★★
Book this room
---
Review of Dungeon
After the terrifying experience of the Poltergeist, we took a breather and moved on to the next room at The Chamber.
This room had a character. Not just in the decor, but as a role-playing "actor" character. The Dungeon Keeper, as he was called, came up to the reception all scary-looking and condescending. He blindfolded us and took us to the dungeon- where we were tied to a table (with handcuffs and ankle locks) and put in a tiny prison cell.
He made it clear that he would come back anytime to check on us and kill us(!) if he saw anything suspicious. This took the thrill to a new level and kept us constantly alert while trying to solve and escape. We were trying to make as little noise as possible and even whispered for some time until we realized he was out of the dungeon.
Even though we know it's all light and fun, we try to go by the rules in escape games. Don't we all? (Hehe, no?)
The puzzles were well crafted and felt medieval. From a tiny fireplace to an indoor well, things didn't look out of place. The first room was almost linear and it had a unique way to ask for hints. Some more prisoners are surviving down there behind the walls and you can ask for their help by pressing a button in your cell.
Well, the Dungeon Keeper did come back during the game and we raced back to our places pretending to be in handcuffs and locks again. And I... well, I pulled a George Constanza on Indhuja. We laugh about it even today.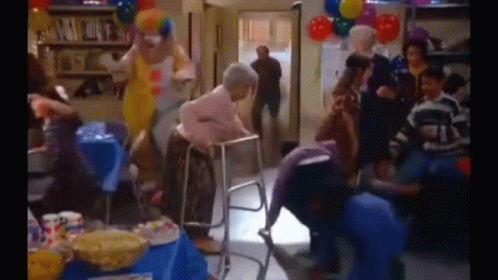 And after an hour of whispering and getting our hands dirty, we eventually escaped from the dungeon, in style. And of course, well in time.
The Duo's rating
Room decor
★★★★☆
Story
★★★★☆
Puzzle-Clue connection
★★★☆☆
Puzzle Quality
★★★★☆
Book this room
Recommended for
Location